Have you been disappointed with your flower beds this year? Did yours peak too early, and now you're missing that late summer bloom? Here are seven of the best flowers to plant in your garden to ensure it stays cheerful for the entire warm season. The important thing to remember if you're aiming for maximum color and longevity is to mix early with late bloomers. You can pick a color scheme and run with it or mix sizes or scents. Have fun with it!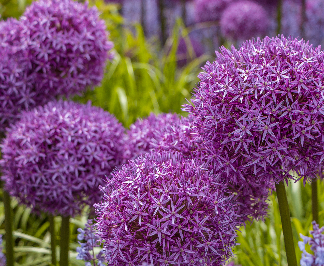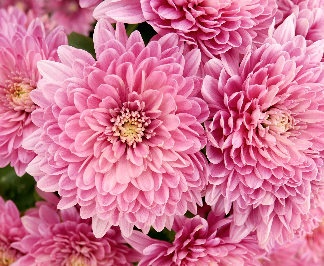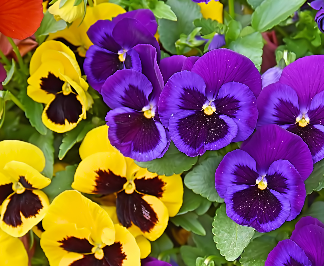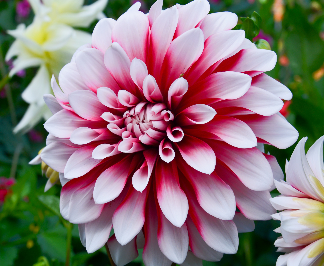 Late Spring to Early Summer Flowers

Alliums – Also known as flowering onions due to their spherical shape, these blooms are made up of hundreds of tiny flowers. They are rabbit-, rodent-, and deer-resistant, but popular with bees. The tallest variety "His Excellency" can grow to over 120cm, so you can add real height to your flower beds with these eyecatchers. Try placing a systematic mix of varieties throughout your beds for a sense of cohesion.
When to plant: In the fall.
Where to plant: These plants will grow in almost any type of soil, as long as it drains well. They love the sun and perform best in day-long sunlight. Top tip for lazy gardeners: They spread organically, so they can be left alone for years at a time.

Astilbe – These feathery plumes are made up of lots of tiny, densely packed flowers which bloom in succession. Ranging in height from 15 to 60cm, their upright stems will add volume and texture to your beds. The "Europa" variety is one of the first to flower, featuring a gorgeous shade of pink blush.
When to plant: Spring, when the soil is cool.
Where to plant: Widely adapted to shade and water-logged conditions. Can tolerate clay soils but not dry soil.

Hydrangeas – These bulging blooms might provide the large splash of color that you're after. As a bonus, you'll also see more butterflies about, since butterflies are big hydrangea fans. A relatively low-maintenance shrub, hydrangeas are quite hardy and resistant to most pests and diseases. This makes them perfect for beginner gardeners! The most common colors are pink, blue, red, white, purple, or green.
When to plant: Spring, when the soil is cool.
Where to plant: Most varieties can be grown in full sun or partial shade.

Breathing Fresh Air into High Summer

Dahlias – One of the most extravagant garden flowers available, dahlias come in a rainbow of colors and a plethora of sizes. They begin to bloom from midsummer through fall, just as other flowers may be already past their prime. This makes them perfect for sprucing up your backyard in the height of barbeque season! Try selecting a range of sizes – from lollipop-style minis to XXLs as big as your face, dahlias can do it all!
When to plant: Spring, after the last frost.
Where to plant: They do best in a patch of morning sunlight, protected from the wind.

Sunflowers – The ultimate mood-lifting flower. Sunflowers are absolutely iconic choices for adding color and cheer to a grey day. Why not put this superpower to use in your garden? Plant the tall ones at the back of your beds to ensure they don't obscure other plants, or try a dwarf variety in the foreground.
When to plant: Spring, after the last frost.
Where to plant: No surprises here: They grow best in full sun. They can tolerate any kind of soil, but it should not be water-logged.

Drawing out the Summer with Late Bloomers

Chrysanthemums – Associated with fall, "mums" can bloom for around 4–8 weeks. Early bloomers will flower in late July, but some varieties only start displaying their colors in October. This means your backyard can continue to flower even as the first leaves start to fall!
When to plant: Best to plant in spring.
Where to plant: For best results, plant in full sun away from shade-casting trees or shrubs. Chrysanthemums do not like water-logged conditions.

Pansies – Enjoy the smiling face of a two-tone pansy, even in the fall. With a wide range of pretty colors, you can keep your beds looking beautiful even as you bask in that early fall sunshine. As small flowers, pansies are great for planting around borders or even in pots.
When to plant: Early spring or fall.
Where to plant: Moist, well-drained soil. They enjoy full sun but not the heat. Ideally, avoid afternoon sun.